News
Check out this week's edition of the Green JHS Weekly Bulletin: Hornet Hive Updates by clicking this link. Past Editions April 27th May 4th May 11th May 18th May...
20.21 Behavior and Expectations Presentation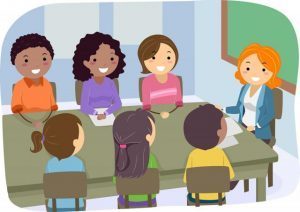 The first School Site Council Meeting of the year If you are interested in attending this meeting please contact Susy Hernandez at (805) 986-8750 extension 1695. Provide...
SEE ALL NEWS
LIVE FEED

Amanda Glover
5 days ago
Hornet Hive Update: E.O. GREEN Families, please visit the attached link for this week's bulletin. Thank you! Actualización de Hornet Hive: Familias de EO GREEN, favor de visitar el sitio adjunto para ver el boletin de esta semana. ¡Gracias! https://www.smore.com/xkr3b
Veronica Pacheco
10 days ago
Hornet Hive Update: Great news! Our ASES Virtual Program at E.O. Green JHS is now accepting applications! Sign up your child today since space is limited. The services ASES offers include homework support, social-emotional skill set presentations, physical movement activities, and other enrichment activities. One additional benefit is that students have an opportunity to improve their social skills. Please let your child's teacher know if you are interested or call the school office 805-986-8750 and you will soon hear details from Ms. Espinoza, our ASES Coordinator.------------------------------Actualización de Hornet Hive: ¡Buenas noticias! Nuestro programa virtual ASES en E.O. Green JHS ahora está aceptando solicitudes! Inscriba a su hijo/a hoy mismo ya que el espacio es limitado. Los servicios que ofrece ASES incluyen apoyo con las tareas, presentaciones de habilidades socioemocionales, actividades de movimiento físico y otras actividades de enriquecimiento. Un beneficio adicional es que los estudiantes tienen la oportunidad de mejorar sus habilidades sociales. Informe al maestro/a de su hijo/a si está interesado o llame a la oficina de la escuela al 805-986-8750 y pronto escuchará los detalles de la Srta. Espinoza, nuestra coordinadora de ASES.

Amanda Glover
13 days ago
Hornet Hive Update: E.O. GREEN Families, please visit the attached link for this week's bulletin. Thank you! Actualización de Hornet Hive: Familias de EO GREEN, favor de visitar el sitio adjunto para ver el boletin de esta semana. ¡Gracias! https://www.smore.com/4ne7s
SEE ALL POSTS