News
Please follow the following link to read the latest edition of The Panther Post, the weekly newsletter for Blackstock Jr. High:https://www.smore.com/h7w6u
Haga clic en el enlace a continuación para ver el increíble arte de Activism Through creado por nuestros increíbles estudiantes.https://docs.google.com/presen...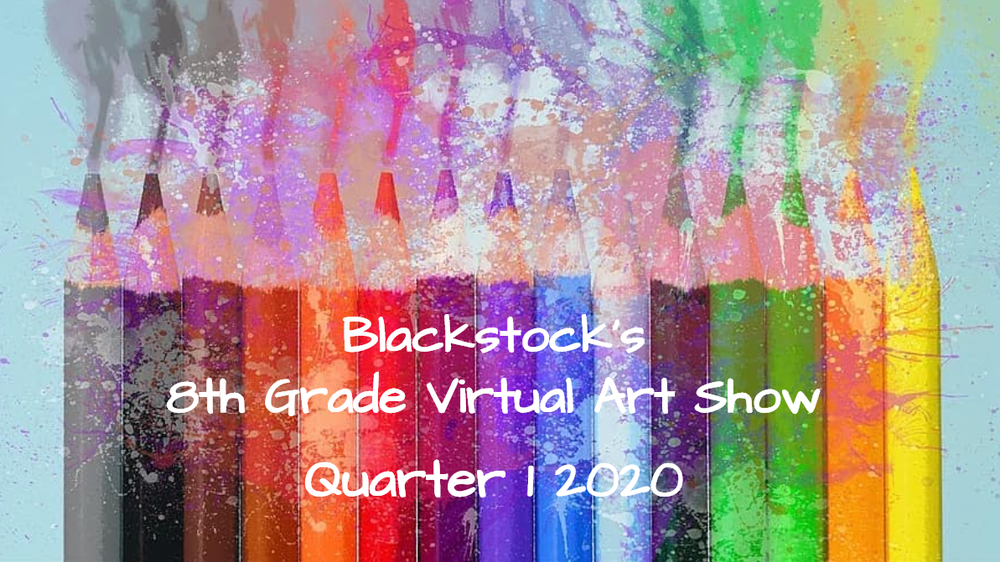 Haga clic en el enlace a continuación para ver algunas de las increíbles obras de arte que están sucediendo en Blackstock. ¡Adelante Panteras!Exposicion de arte virtual de...
SEE ALL NEWS
LIVE FEED

Isabel Pelayo
about 4 hours ago
8th grade families from Blackstock: on Wednesday, march 3 from 4:30-7:30 Channel Islands High School will be presenting the programs they offer. Here is the link: https://zoom.us/j/93615524498
Familias del 8 grado de Blackstock: el miercoles, 3 de marzo de 4:30p,-7:30pm, la escuela Channel Islands les presentara sobre los programas que la escuela ofrece. Les mandamos el enlace aqui. https://zoom.us/j/93615524498

Isabel Pelayo
7 days ago
Hello 8th Grade Panthers:
Please watch this video to learn about the fun events coming up for you, as you get ready to promote to high school!
Dustin Friedman
4 months ago
Buenos días estudiantes de Blackstock. Estamos distribuyendo materiales de historia y ciencia del segundo trimestre para los estudiantes de séptimo y octavo grado en este momento. Por favor, venga si no lo hizo el sábado pasado. Estaremos en Blackstock hasta la 1 de la tarde. ¡Adelante Panteras!
Good morning Blackstock students. We are distributing Quarter 2 History and Science materials for 7th and 8th graders right now. Please come on by if you didn't last Saturday. We will be at Blackstock until 1 PM. Go Panthers!
SEE ALL POSTS