News
Join us for movie night this Friday, January 17, 2020. Doors open at 5:30, movie begins at 6:00.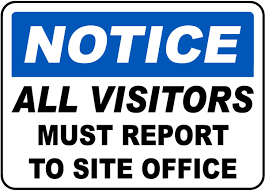 All visitors, please sign in at the front office. This is for the safety of our students and staff.Thank you!
SEE ALL NEWS
LIVE FEED
Hueneme Elementary School
13 days ago
Feliz Año Nuevo Familias Hueneme, Bienvenido de nuevo, esperamos verte el 07/01/2020. Nuestra resolución de Año Nuevo para 2020 será mejorar la asistencia a nuestras escuelas. Le pedimos su apoyo para lograr nuestro objetivo. ¡Esté aquí todos los días y llegue a tiempo!
Hueneme Elementary School
13 days ago
Happy New Year Hueneme Families, Welcome back, we look forward to seeing you on 01/07/2020.Our New Year's resolution for 2020 will be to improve our schools attendance. We ask for you support in achieving our goal. Be here daily and be on time!
Hueneme Elementary School
29 days ago
Hola familias de Hueneme, El 12/20/2019 tendremos un dia minimo de instruccion. La salida para todos sera a las 11:00am. Las clases se reanudaran en el horario regular el 01/07/2020. *No ASES 12/20/2019
Hueneme Elementary School
29 days ago
Hello Hueneme Families, On 12/20/2019 we will have a minimum instructional day. Dismissal will be at 11:00am for all students. Classes will resume on the regular schedule 01/07/2020. *No ASES 12/20/20
Hueneme Elementary School
30 days ago
Hola familias de Hueneme, El 12/20/2019 tendremos un dia minimo de instruccion. La salida para todos sera a las 11:00am. Las clases se reanudaran en el horario regular el 01/07/2020. *No ASES 12/20/2019
SEE ALL POSTS