News

Click here: Welcome Back Newsletter
Set up your student up for success with remote learning. https://docs.google.com/docume... Prepare a su estudiante para que tenga éxito con el aprendizaje...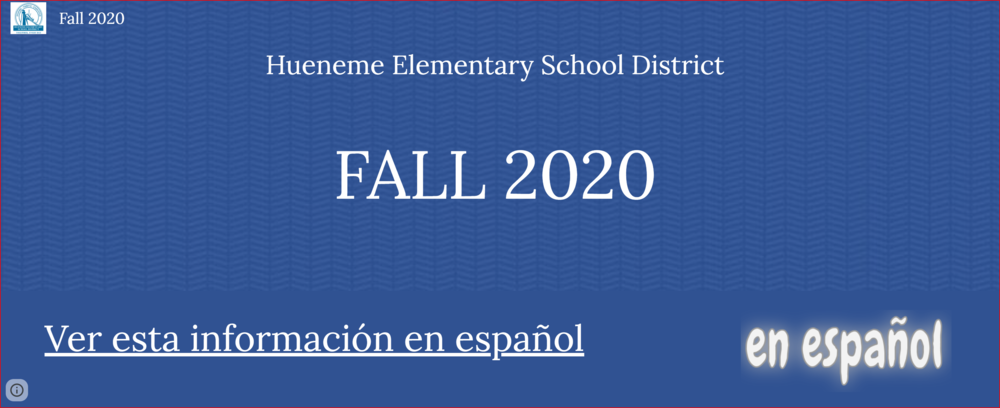 Please visit our district's Fall 2020 website for more information- Visite el sitio web de otoño de 2020 de nuestro distrito para obtener más...
SEE ALL NEWS
Events
Mon, Sep 14 - Mon, Sep 21
Mon, Sep 21 - Mon, Sep 28
SEE ALL EVENTS
LIVE FEED

Marisol Guillen
about 8 hours ago
Dear Larsen Parents,
The following people have put your name on the ballot for the Ansgar Larsen School Site Council. Vote for 3 parents. PLEASE help us determine our new school council for this year. Please ONLY VOTE for 3 members below by clicking on the box in front of the members.
COMPLETE THIS FORM BEFORE 5 PM on September 18, 2020
It will only take a few seconds.
Thank you very much!

Marisol Guillen
about 8 hours ago
Estimados padres de Larsen,
Las siguientes personas han puesto su nombre en la boleta para el Consejo Escolar de Ansgar Larsen. Vote por 3 padres. POR FAVOR ayúdenos a determinar nuestro nuevo consejo escolar para este año. VOTE ÚNICAMENTE por 3 miembros a continuación haciendo clic en la casilla frente a los miembros.
COMPLETE ESTE FORMULARIO ANTES DE LAS 5 PM del 18 de septiembre de 2020
Solo tomará unos segundos.
¡Muchas gracias!

Marisol Guillen
1 day ago
Estimados padres de la escuela Larsen,
Lo invitamos a ser parte de nuestro consejo de sitio escolar(comite de padres y maestros). Si esta interesado, por favor lea el formulario de nominación adjunto y complételo respondiendo sí o no antes de mañana, 17 de septiembre a las 9 am. Muchisimas gracias por su apoyo.

Marisol Guillen
1 day ago
Dear Larsen School Parents,
We invite you to be part of our School Site Council. Please read the attached nomination form and complete it answering yes or no by tomorrow September 17, 2020 9 am. We appreciate your support.

Marisol Guillen
3 days ago
HESD Update:
The serving time for meals will be changing next week to 12 - 1 PM. This week we will serve a.m. meals from 11-1 PM.
______________________________________
Actuializacion HESD:
El horario de servicio de las comidas cambiará la próxima semana de 12 a 1 PM h. Esta semana atodavia serviremos comidas a.m. de 11 a 1 PM.
SEE ALL POSTS